Announcement
The 2022 Yufong International Health Literacy Award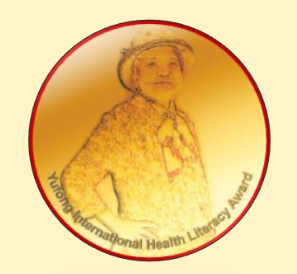 Purpose: To promote health literacy researches and practices globally and encourage health literacy championship in less developed or developing countries, an international health literacy award for those with the best researches, practices, and leadership. The Awards are named after the past Madam Yufong Hsu, who had supported health literacy in her life and disseminated health literacy information continuously in the communities. She also had contributed to the AHLA significantly.

In the 8th AHLA Conference, One each award will be honored with 1000 USD to one individual or institution who will participate in in the AHLA Conference physically from Asia Pacific, and One individual or institution with 500 USDfrom countries beyond Asia Pacific Region and those in Taiwan. Both will be accompanied with one Award Certificate. The awards will be presented to the recipients in the 8th AHLA Conference physically. The recipients or one representative of the awardee institutions will be waived for registration fees of the 8th AHLA Conference.

How to apply? One individual or individuals or an institution can nominate or be nominated for this Award by sending the nomination or recommendation by Aug 31 . The YIHLA Award Committee including key international experts and leaders will be developed and decide the winners of both awards by Sep. 14 . The documents of application, including (1) basic and professional information and biography, (2) electronic file of passport(s) of the individuals or license(s) or certificate(s) of the institution(s) showing permanent residence or citizenship, (3) one best published manuscript within 2 years of the 8th AHLA Conference, (4) proof(s) of accepted abstract in the coming AHLA Conference, (5) others which will facilitate the decision on the award( s).



Deadline

of Application for

Aug. 31, 2022.


For Interest in the application and nomination: please send the completed documents to Professor Peter Chang (peter.chang3@gmail.com).