The AHLA Executive Board is pleased to announce the 8th AHLA Conference will be held in Chang Hwa, Taiwan, together organized with the Show Chwan Healthcare Group, which has been established for almost 50 years, and well recognized internationally for its successful quality healthcare services, with 8 hospitals throughout Taiwan and elsewhere, and more than 3000 beds and 6000 healthcare staffs.
With the support from three vice presidents of the AHLA, as well as the Executive Boards, the decision has been made to endow SCMH the organization of the 8th AHLA in 2022 in Taiwan.


Call for Abstracts
Important Dates and Deadlines:
Abstract submission opens from 1st April 2022 to 15th August 2022, 23:59 GMT+8. Once the abstract is received, it is considered a final version and will undergo review. No changes can be made.
Notice of abstract acceptance/rejection: 31th August 2022, 23:59 GMT+8 (TBC)
At least one presenting author of an accepted abstract should register and complete the full payment before 30 September. 2022, 23:59 GMT+8, in order to be included in the Program.
By submitting the abstract, you agree and will be responsible for:
The abstract will be published in the electronic version of the Abstract Supplement for the 8th AHLA International Health Literacy Conference.
Ensuring that all co-authors have agreed to be listed on the abstract.
Your abstract will not be edited. You are responsible for any spelling, grammatical and typographical errors.
Please note that the Program Committee reserves the right to decide on the final presentation format.
Abstract Types:

Workshop (training workshop for learning objectives, 2 hours).
Symposia (1 featured presentation + 2-3 scientific presentations + discussion, 60-90 minutes).
Oral presentation
Poster presentation

Research Topics:
Health literacy and quality of healthcare services
Health literacy during and beyond pandemics
Health literacy and social resilience
Health literacy by the people and the public
Creation of health literacy for the patients
Health literacy and aging society
Health literacy for NCDs
Health literacy for modern medical technology
Digital health literacy throughout the life course
Climate changes with enhanced health literacy
Health literacy services for migrants
AI / technology use in health literacy
Health literacy and social welfare services
Health communication with health literacy
Infodemics, health information systems and health literacy
Health literacy in schools and educational contexts
Health literacy in childhood and adolescents
Health literacy for better medication
Health literacy and environmental settings
Health literate organizations in practice
Health literacy capacity to foster clinical practices
Patients' needs for health literacy
Health literacy and health care systems
Health literacy in aging society
More Information
:
https://ahla-conference.com/paper/index.php/ahla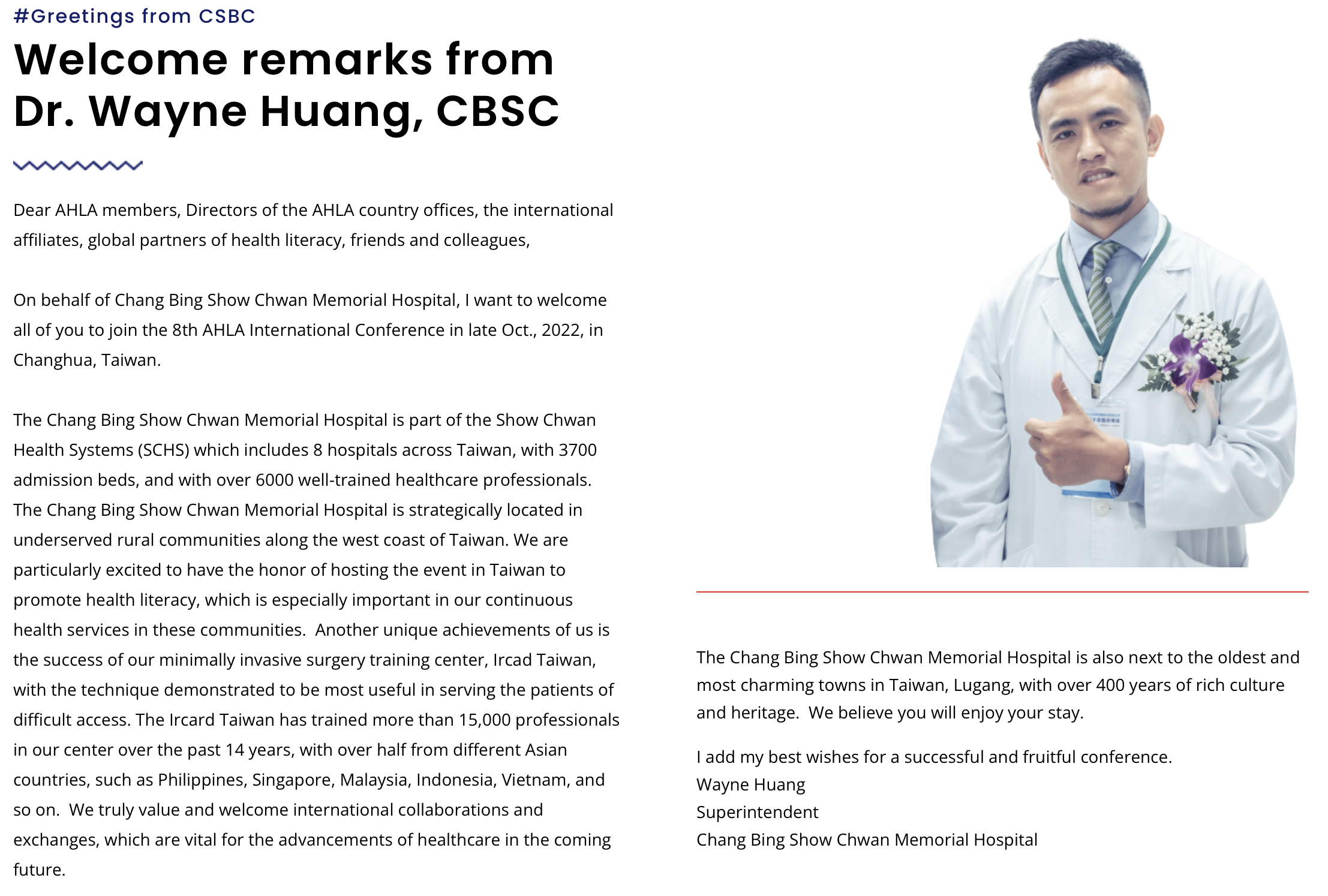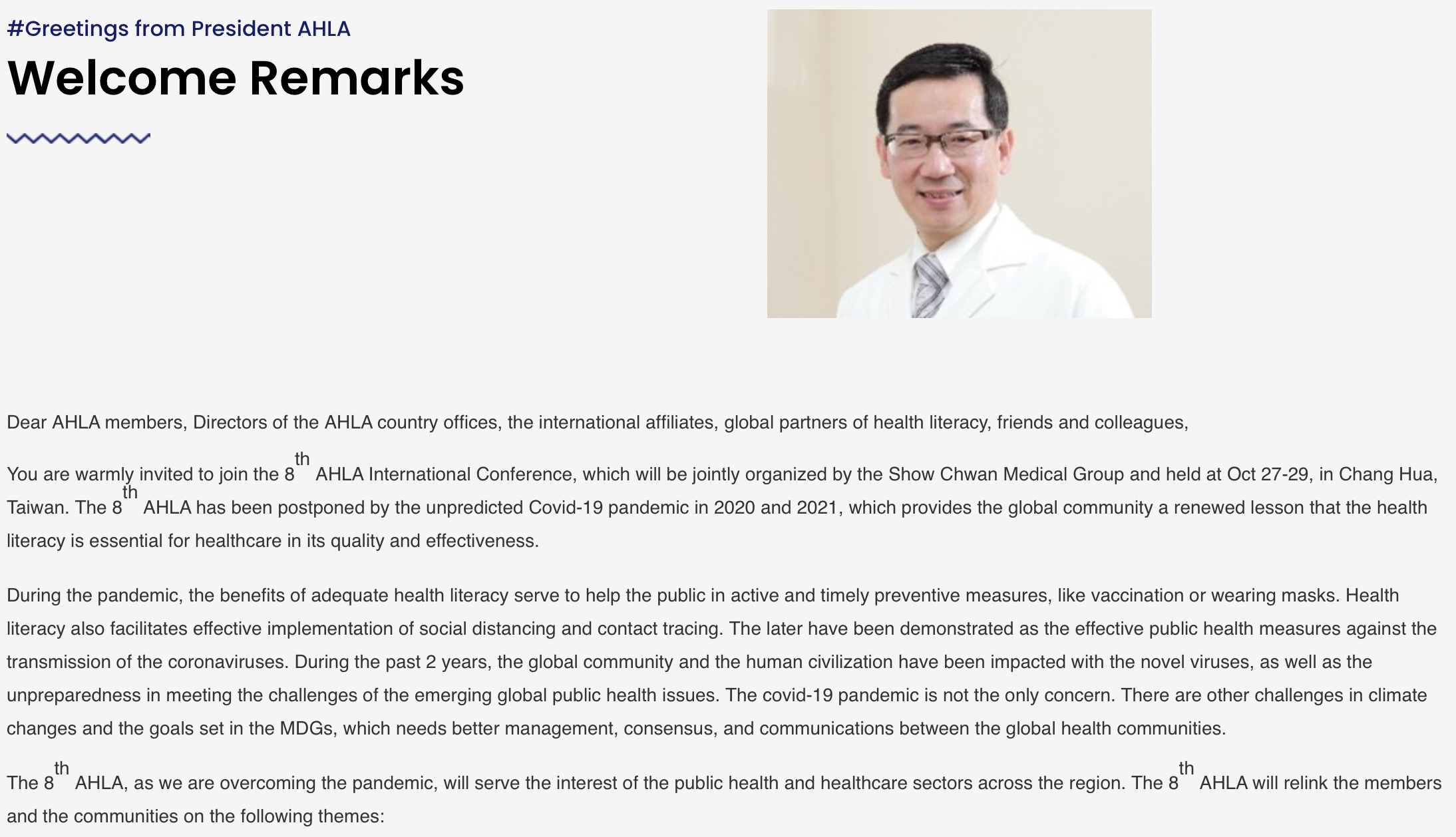 Registration fee details: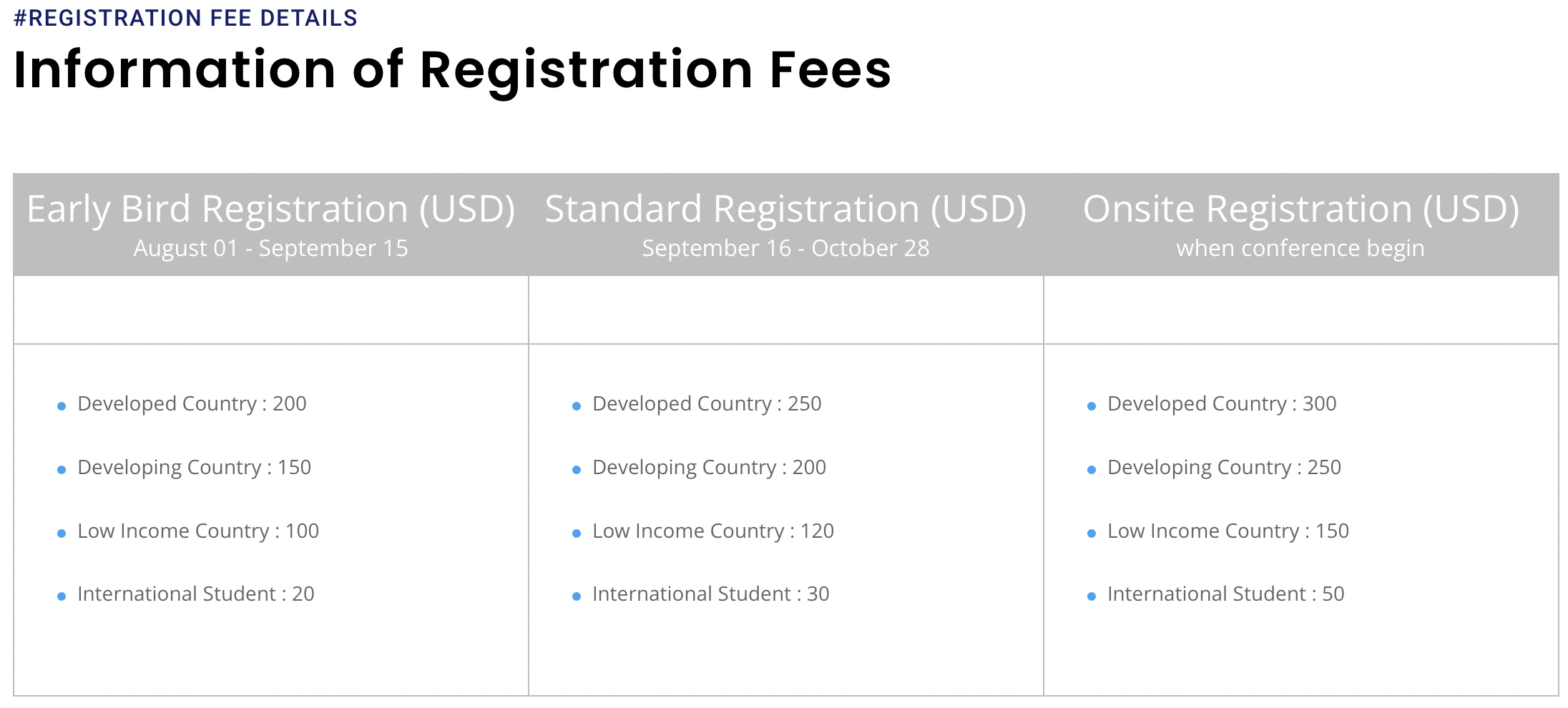 Posted by Thao TP Nguyen