On August 19 to 20th, 2019, AHLA's Assistant Secretary-General Dr. Ruyi Huang from E-DAH/I-Shou University, Taiwan and Professor Altyn Aringazina from the Department of Population Health and Social Sciences at Kazakhstan together attended the WHO-EU M-POHL network in Hurtie's School of Governance in Berlin to discuss international research and policy-making on health literacy.


During this event, the principal investigator of the M-POHL HLS-19, Professor Jurgen Peligan heartily welcomed all the attendees, national representatives, and government officials from fifteen WHO-EU member states. The researchers at the International Coordination Center in Austria first announced a detailed description of the study protocol, instruments(HLS-12, HLS-21, HLS-47), translation of language and modalities of data collection for HLS-19. To meet the current trends and national interests, several optional packages were proposed on areas of (1) Digital Health literacy, (2) Communication, (3) Navigation, (4) Cost and Health Economics, and (5) Vaccination. Financial budgets, contracts, and important milestones on the timeline were carefully discussed and reviewed again to make sure the final official reports to each government could be ready by January 2021.

Professor Christina Dietscher, the co-PI of policy on health literacy lead a terrific international discussion. She invited policy representatives from institutions or government of each member states to update the current national progress in health literacy. Although each member states launched their national action plan for health literacy earlier, the strategies were different in prioritizing the target groups. Currently, the German Government has been looking at refugee and vulnerable group and the Austrian Officials utilize education resources for health professionals to engage organizations and communities. Noteworthy, the Portuguese Government proposed the specific intervention stratified by different life cycle, i.e. adolescent and elderly, and rewarded the institutions that had displayed an innovative approach for implementation. What's interesting for Norwegian government is that they cooperated with university and hospitals to launch research in health literacy and then updated/integrated the concept of health literacy into their practical guideline across multiple sectors.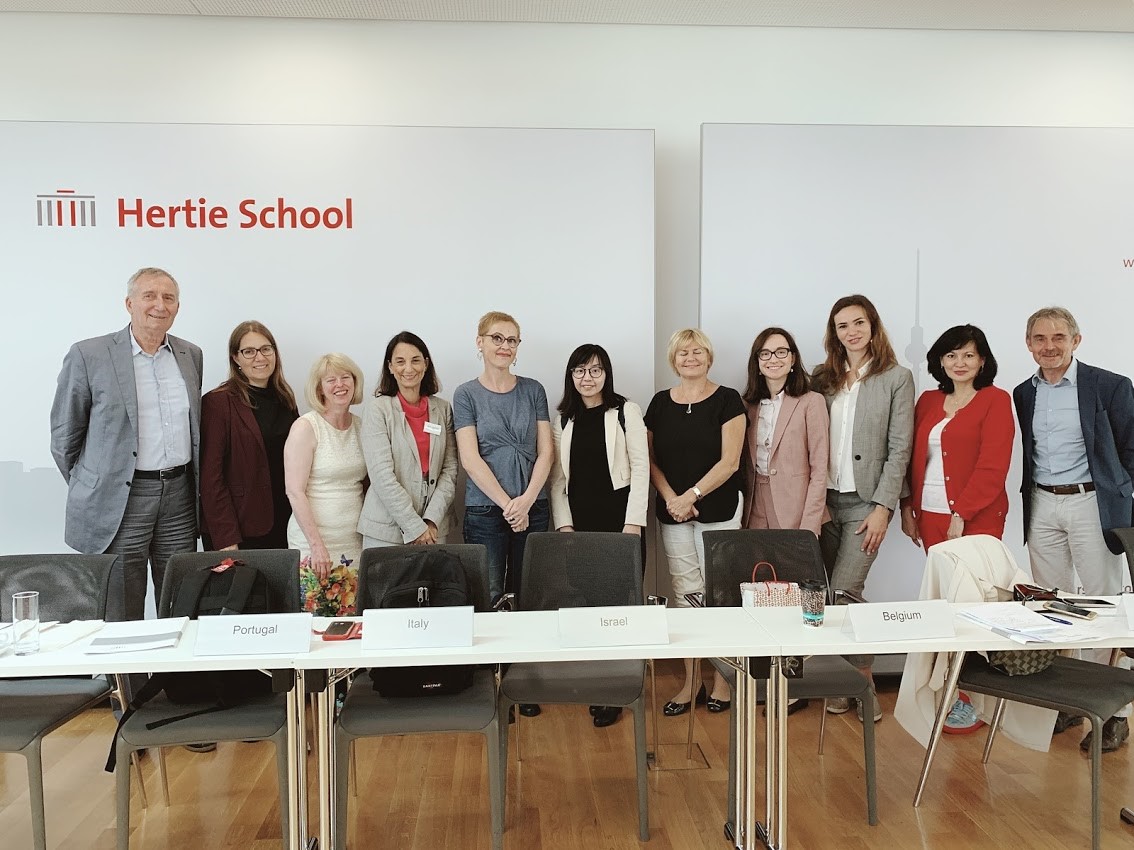 After the fruitful discussion, Professor Jurgen Pelikan, Christina Dietscher, many world-renowned scholars including Kristine Sorensen, Gill Rowland, Diane Levin-Zamir, and Stephan Van den Broucke were invited to attend the AHLA round-table meeting to discuss setting the Global Health Literacy Summit in Asia for 2020. The next M-POHL meeting will be six months later at Lisbon, Portugal.

Summary by Ru-Yi Huang, Assistant Secretary-General AHLA